POUR LIRE CET ARTICLE EN FRANÇAIS CLIQUEZ ICI
(merci d'utiliser un bloqueur de publicité pour une lecture plus confortable)
Winter is here, and the mountain is calling you. You want to stay in France, and you are looking for recommendations. Welcome to this blog, which is about the beautiful places I've seen. Lucky me !

Today I'm inviting you to one of the most beautiful ski resorts of the French Alps, close to the Swiss border. It is beautiful because it has kept a traditional architecture only made of log cabins, which gives it a rustic and charming style at the same time, that few luxury ski resorts have managed to keep. It will be a bit more expensive than other ski resorts, but when you see the village (divided into two areas: Châtel and Petit Châtel) the views, and that you enjoy the attractions of Switzerland nearby (just a half hour drive away, perfect for one or two small getaways, and to visit our alpine friends on the other side of the border), you will not be disappointed.

On this occasion, I want to introduce a 4-star establishment that I was lucky enough to visit, which for me is a jewel, that combines perfectly and tastefully rustic mountain style and modern decor, with touches of originality and personalisation that will make your stay unlike any other. It's called Le Chalet Les Loups, and it's run by the very welcoming Armelle, who has worked very hard to make this chalet a cozy little cocoon for your holidays, where you'll rest after the slopes.
Armelle has inherited two log cabins, or rather two old hillside farms in the very pretty and quieter, picturesque area of ​​Petit Châtel, which is juxtaposed to the central Châtel. With a lot of restoration work, dedication, rigor, good taste, and kindness, she has made them a unique place, an ideal chalet stay for family holidays or for ski trips with friends in the mountains.
As you will see, it's a little cocoon where chalet decor is at its best. I call this atmosphere "rustic chic", it is warm, textile, and immaculate. Everything is a creation, or recreation, from the old, and it's very nice to see, not to mention comfort, which is Armelle's priority for her guests. A trip back in time, suggested by the vintage objects that decorate the main chalet, and evoke a time when the mountain was mostly inhabited by mountain cattle breeders (before the discovery and invention of winter sports, in the 50s-60s-70s. Visit the small museum of Châtel, towards the Swiss border, and you will learn all about the development of mass tourism in the mountains !)
Armelle knows how to do everything, from carpentry to restoration work to her breakfasts, which she lovingly serves to her guests. She also has a very sure taste, which has allowed her to preserve the authenticity and the charm of these old mountain lodgings, which from very basic accommodation were turned into comfortable lodgings with a running balcony, and a peerless view of the mountain.
Châtel is one of the most beautiful ski resorts I have seen, with its small log cabins that have kept the authentic atmosphere of a mountain village. The ski domain is very wide, well secured, and in good weather, the view of the peaks is breathtaking. The resort has everything you need in terms of shopping, but without looking like a tourist theme park. It has not been looted by big real estate companies that would have built large concrete blocks of flats with very small apartments, as is common to see in a lot of French ski resorts, in order to make the square meter profitable. Châtel is very far removed from this configuration, and even in the choice of restaurants, you will see that you can find many authentic Savoyard dishes, that are not to be found anymore in the more modern resorts.
Armelle's house is just above the largest chalet, where you can organise large family gatherings around a good fondue? raclette? table grill ?? It also has a view on the outdoor jacuzzi and sauna, and the other smaller, but no less comfortable, chalet, with its similar authentic rustic atmosphere, a kind of annex lodging. Finally there is also an adorable tiny chalet with a stove, which is right next to Armelle's house. There you might get a peak of, and perhaps stroke, Armelle's two huge Husky Wolf dogs, adorable fluffballs, who guard the house while keeping an eye on the mountain until the next outing in the snow !! When they are not at their cozy naps around the warm stove ...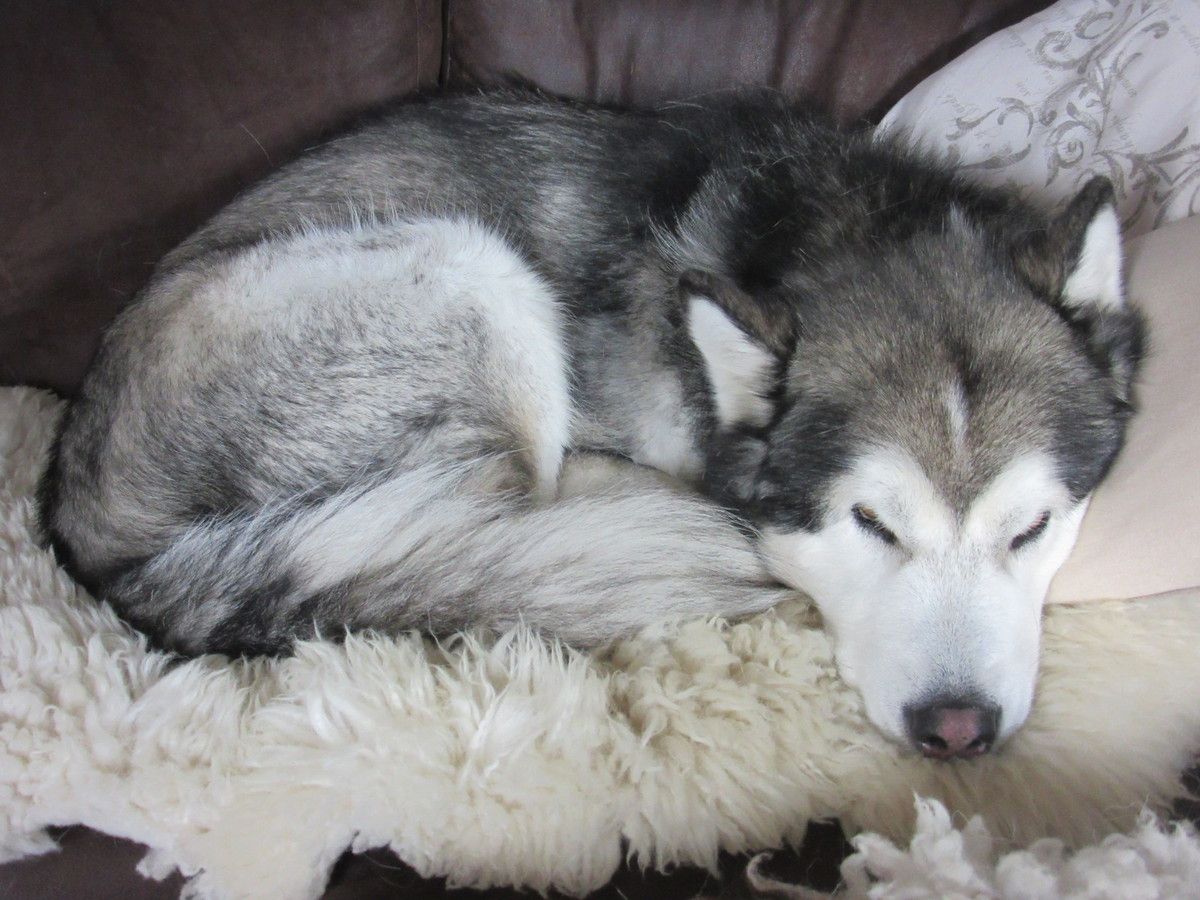 For me this style of decoration is perfection, and what I look for when I stay in the mountains : a warm interior, with constant reminders that we are in the mountains, and I do not like cold and standard places. I like places that have a soul, and these chalets have one ! They share with you their story, through the use of beautiful raw materials, which evoke the harshness of mountain life, and soft materials, which bring comfort and at the same time remind of the simplicity of the life of the alpine breeders of yore.
The colours of this decor remain in the tradition, with natural raw wood everywhere, red and white, which have become classics, and also the gray of the stone. Armelle has added her personal touch with little details that I will let you discover in pictures. The theme of the Wolf is spun as a metaphor, and adds character to this place a little away from the city center, but superbly well served by city transportation, since the free shuttle that will take you from the skiing domain almost stops next to Chalet Les Loups.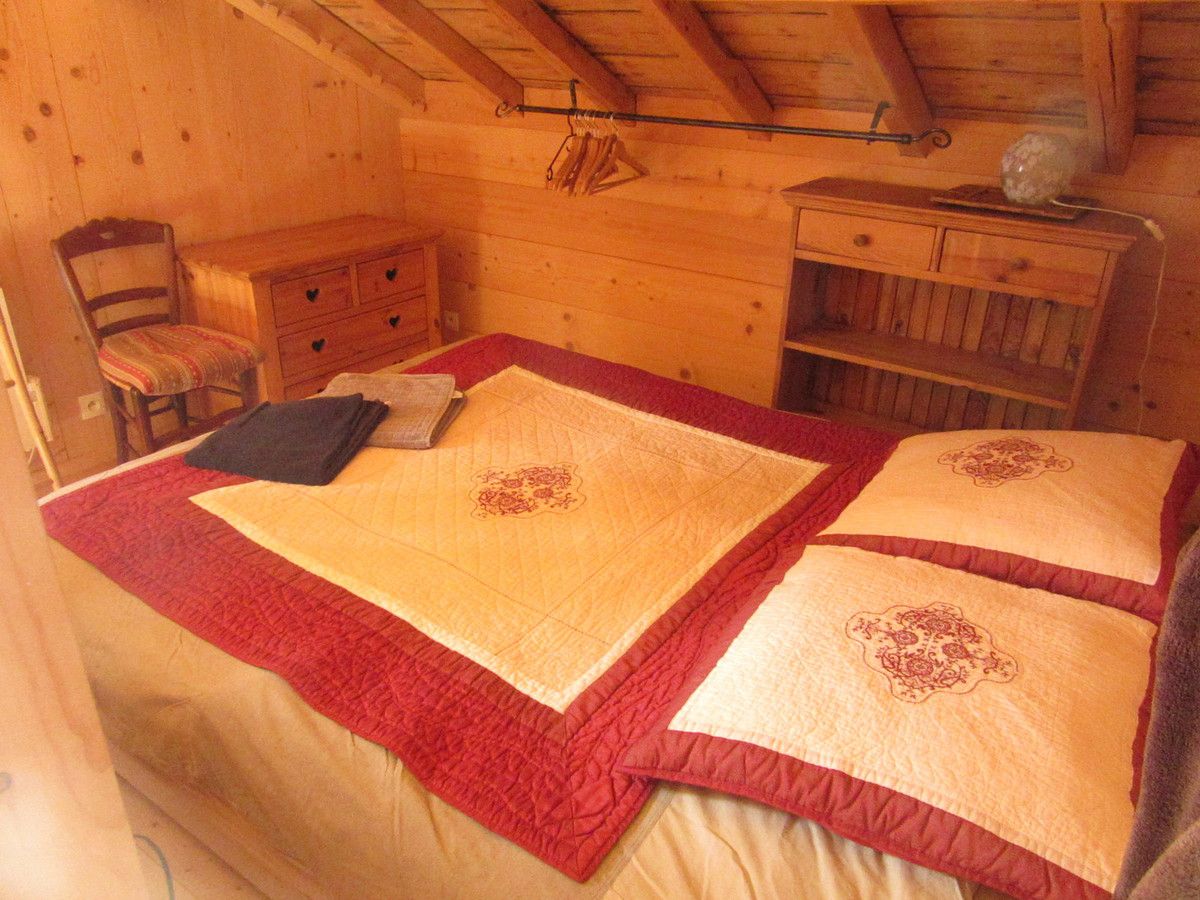 I'll let you discover the place, with the photos below. I invite you, if you liked them, to directly contact Armelle, who has a very tight booking schedule given the quality of her establishment ! But it is worth waiting for it to be available, to have a truly exceptional stay in the mountains, both in luxury and simplicity.
Contact LE CHALET LES LOUPS (the wolves chalet)
visit their website and use this number with the prefix 0033 or +33 if you are calling from any country outside France. It can accommodate up to 27 people.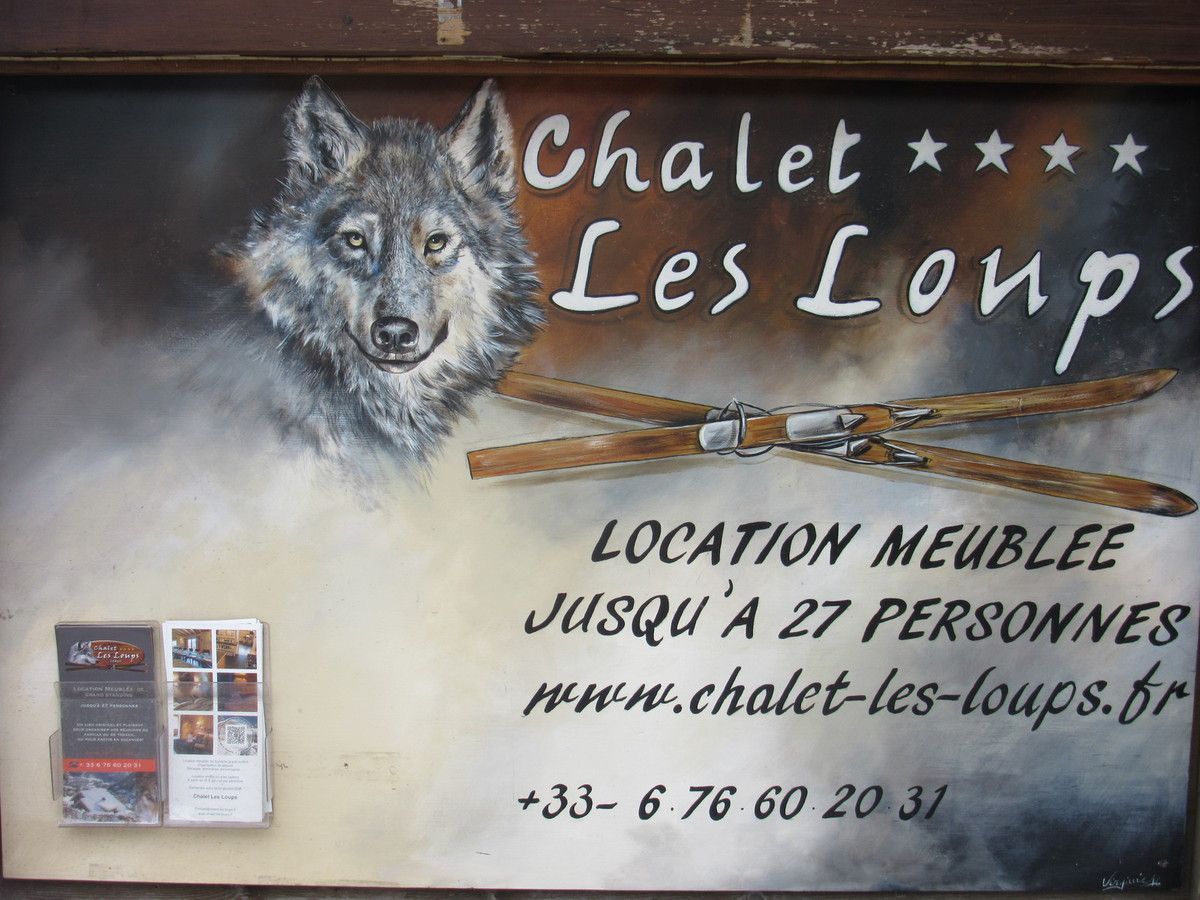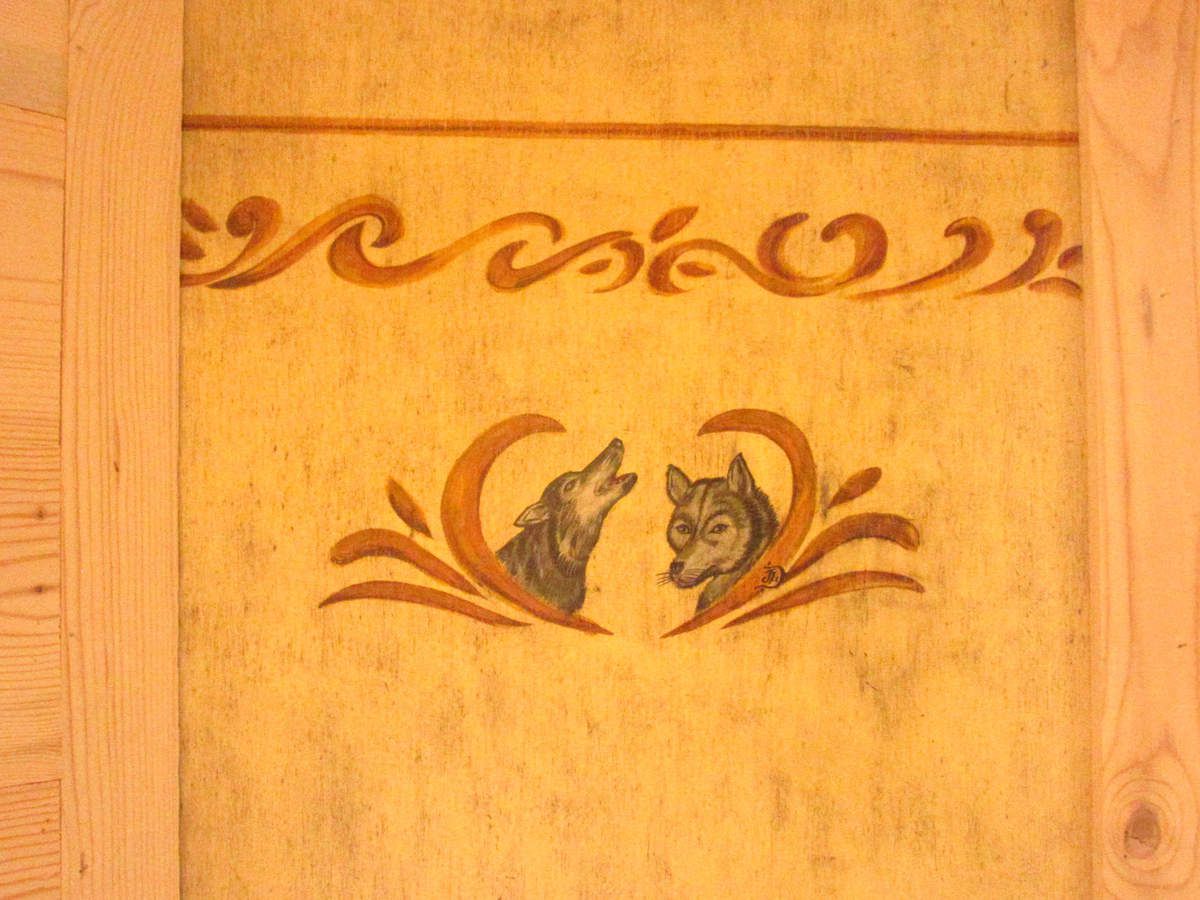 Have a good stay, and excellent skiing !! :)
Sophie for SophieLDesign / The Sausage - Travels of The Sausage
------------------------------------------------------------------------------------------------------------
Appendix : The Restaurants I recommend in Châtel :
- Le Chésery, Fine and traditional cuisine, excellent, warm welcome and central in Châtel,
- La Galettière, for a good crêpe as only the ... Bretons of Haute Savoie know how to make them, the restaurant is worth a visit for its very warm welcome and its decoration !! from Brittany
- La Table Savoyarde, small restaurant, excellent cuisine, very nice welcome and traditional dishes
- The Cornettes restaurant, in the Chapelle d'Abondance, near Châtel. Very good and warm welcome.
Those I do not recommend : contact me privately if you want to stay in Châtel, I'll tell you which ones to avoid !